Overview Suits
"
Lies on the eastern coast of Miraland, Lilith Kingdom may be the smallest country in mainland. The climate is warm and humid throughout the year, very suitable for living.

This tiny country was established by a group of peace-loving top designers and developed a unique style full of dream, romance and fairy tale. Going through Lilith's cities is like visiting a lovely and romantic fairy tale world. People living in a fairy tale kingdom must be pure and cute - they really are.

Absolutely "the dreaming fantasy paradise that can cure anything"!

"
Lilith Kingdom is one of the 7 Nations. It lies on the eastern coast of Miraland and is ruled by Queen Nanari. It is represented by the color pink and is known for its lolita and fantasy design. Nikki and Bobo reside there.
Lilith Kingdom is represented by a squirrel sitting before a large gate decorated with playing card symbols. A long ribbon sits beneath the squirrel with an acorn in the middle.
Notable Locations
Edit
Lilith's 1st city. Possesses the continent's best theatre and Cicia's Design School.
Royal City
Edit
Lilith's capital is named so for its royal family. It's the place where Fantasy Styling Contest is held.
Wintermount
Edit
Famous seaside destination for travelers. The Designers' Tea Party is held yearly in Wintermount.
Named after the famous fairy tale writer Jaxta Seanavel. Earned a reputation as the 'Fairy Tale City'.
Love's Holy Land Hrawi, the number one destination for lovers and honeymooners.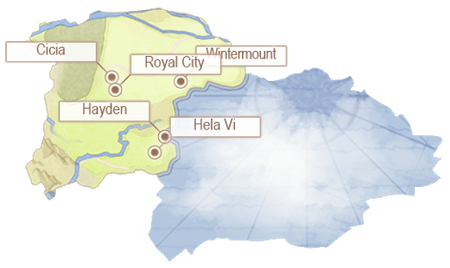 References
Edit